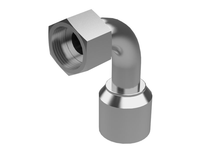 Описание 124-2155: Permanent Coupling:
Cat® Permanent Hose Coupling (90° Elbow)(ORFS Female Swivel)
Description:Cat high pressure permanent hose couplings exceed SAE requirements for the best in reliable hose and coupling performance. Attributes:• Permanent hose coupling 16MN• 90° Elbow• -16 ORFS Female Swivel• Drop: 56 mm (2.21 in)• Thread Size: 1-7/16-12• Length: 109 mm (4.29 in)• Cut-off Factor: 71 mm (2.80 in)• For use with ID 25.4 mm (1.0 in) hose• Non-skive coupling for braided hose productsApplication:Permanent coupling for use with wire reinforced high pressure hydraulic hose. Consult your owner's manual or contact your local Cat Dealer for more information.
Купить
Caterpillar 124-2155: Permanent Coupling 124-2155
оригинальные, новые совместимые запчасти на грузовик
Совместимые модели:
wheel-type loader
990
990 II
engine - generator set
PM3516
PM3508
off-highway truck
793F OEM
793F XQ
795F XQ
797F
795F AC
793F CMD
777F
793F
777D
777B
777C
wheel dozer
844
excavator
345D L
336D L
336D LN
336D
349D2 L
330D L
336D2 LXE
330D LN
336D2 L
336D2
349D L
345D
349D
330D
336D2 XE
349D2
TRACK EXCAVATORS
336D 336D2 349D2
Запчасти для Caterpillar: