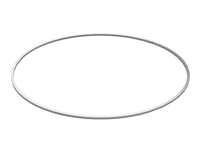 Описание 3P-3321: Seal-Ring Metal:
Cat® Metal Ring Seal
Description:Cat transmission service components allow replacement of metal seal rings during repair or rebuild of planetary groups. Quality you expect for your equipment.Attributes:• Cast iron ring seal with rectangular hooks• OD: 279.4 mm (11 in)• Thickness: 3.14 mm (0.124 in)Application: Ring seals are application specific. Consult your owner's manual or contact your local Cat Dealer for more information.
Купить
Caterpillar 3P-3321: Seal-Ring Metal 3P-3321
оригинальные, новые совместимые запчасти на грузовик
Совместимые модели:
earthmoving compactor
825K
825C
836K
836G
826H
825
826C
825H
826K
836
826G
826G II
836H
825G II
825G
motor grader
24H
24M
wheel-type loader
988K
988F II
980F II
980G
982M
980H
986K
980M
988G
980F
988F
980K HLG
980C
988B
980G II
980K
988H
980L
986H
petroleum products
CX48-P2300
TH48-E80
TH48-E70
wheel dozer
834G
834U
834B
824C
824H
824S
834K
834S
834H
824G II
824K
824G
underground articulated truck
AD30
pipelayer
589
engine - industrial
SPF343C
SPF743
track-type loader
983B
articulated dump truck
D40D
D400
D35HP
D44B
D400E
D400D
D550B
D350E II
D350E
track-type tractor
8
9SU
D9R
8S
58L
D8L
9
10
D9T
58
59
8A
8U
D9L
D10N
9S
D10R
9U
9C
59N
D10T2
10U
D10T
D9N
59L
10SU
load, haul, dump
R3000H
R2900
R2900G
WHEEL LOADERS
980H 980L
Запчасти для Caterpillar: